Ceiling Cleans
Puur offers real "floor to ceiling" cleaning of your environment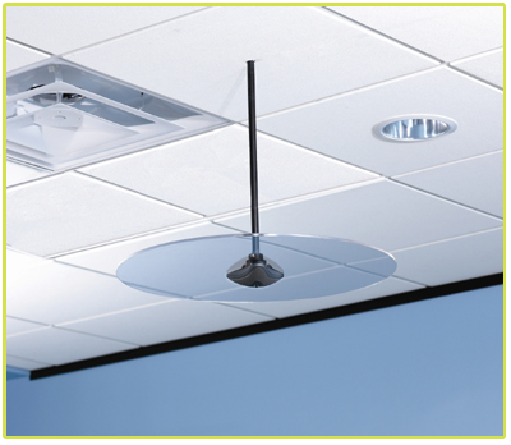 Most people think that ceilings don't attract much in the way of dust and dirt and bacteria until they notice the spiders' webs festooning it.
Puur takes your environment seriously and has the ability to clean light fittings, extractor fans, ventilation outlets, air conditioning units and suspended ceilings all in situ and with minimal disruption in the process. The final result depends on the condition of the ceiling, but you can be confident that it will be cleaned to an exceptional standard.
Puur offers this service as part of its green cleaning philosphy. To be truly environmentally friendly Puur believes that effective ecological cleaning should be available for the whole of your environment.