Jobs at Puur
Puur welcomes applications from professional cleaning staff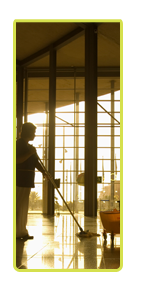 Do you have:
At least two years professional cleaning experience?
References available from at least one previous employer? This employer must be able to reference you for cleaning experience and not other work.
References available from a professional person who can attest to your good character.
A genuine commitment to "green cleaning". (Green cleaning is defined as any method, product or service that has a diminished impact on our health and the environment, compared to conventional practices.) Please note: you do not have to undertaken "green cleaning" before.
Are you willing to
Undertake initial and commit to ongoing training whilst working for Puur.
Undertake a test, before your start work with us, to confirm you are competant to carry out modern "green cleaning" practices.
If you can fulfil these criteria we are keen to hear from you. Please contact us on 02034907972 or send a CV with cover letter to work@puur.co.uk
We also need cleaning supervisors from time to time for on-going and new commercial contracts. If you have can fulfill all the criteria above plus have a minimum one years cleaning supervisory experience we would like to hear from you.