Commercial Cleaning
PUUR will always recommend the most practical and cost effective method to meet your public or commercial or cleaning requirements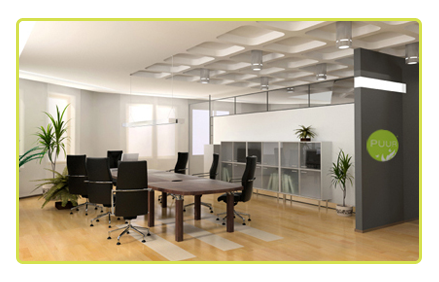 With years of experience in public and commercial premises cleaning, we will not only ensure we meet your requirements, we will work with you to ensure that we identify and deliver the most cost effective solution.
Our program can include periodic cleaning services for windows, carpets, floor polishing or further specialist cleaning services.
We provide commercial cleaning services anything from 7 days per week to as little as once per month, dependant on the level of cleaning required. Some of our customers have in-house cleaning provided by their own staff and then utilise our expertise and resources when it comes to window cleaning, floor care or deep cleans.
Cleaning is a necessity and an expense and most public and commerical enterprises are looking for the most cost effective option. Using Puur as your eco friendly cleaning company doesn't cost any more than using a standard cleaning company. Green cleaning is an important investment that your enterprise can make in the environment.